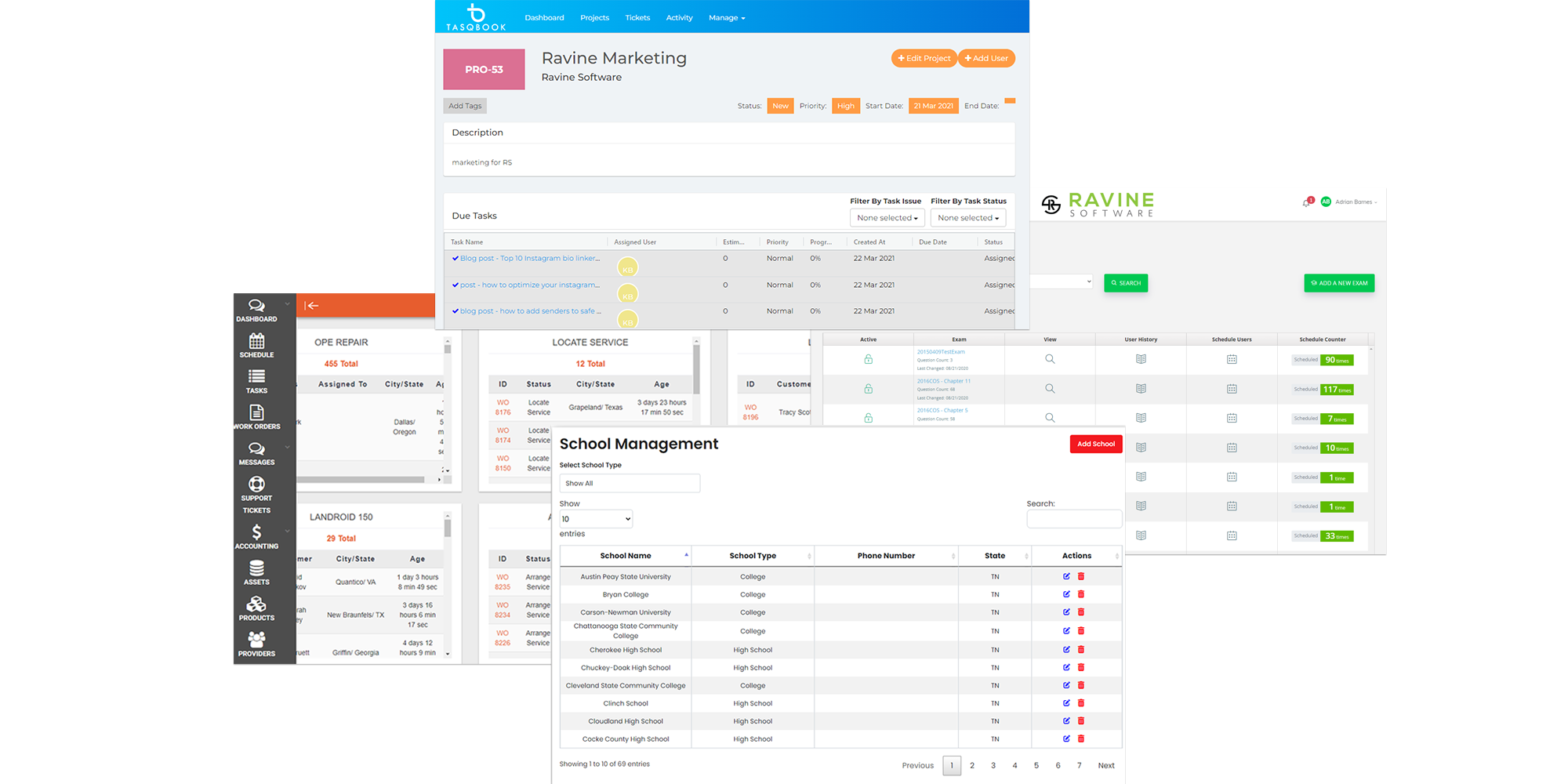 Unlimited Options
Any project, any industry, any sized business. We've worked in medical, industrial, financial, utilities, non-profit, government, office/clerical, education, manufacturing, and hospitality industries. Our software has been deployed in shiny new office buildings, floating marinas, and dusty hot warehouses.
Some Of Our Specialties
We have vast experience with educational and skills testing and assessment. We also specialize in online payment systems, content management systems, government accounting, collections agencies, and integrations.
We Get To Know You
We've spent a lot of time interviewing end users and management teams to learn about their existing systems and what their needs, desires, and sore spots are. We will do the same for you!